The Truth About Brick Paver Installation: Tips You Need to Know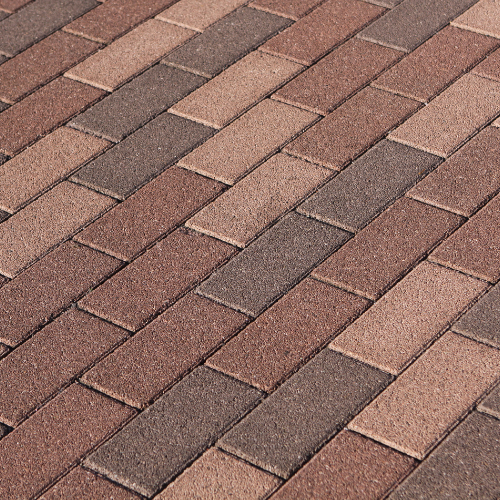 What is brick paving?
Brick paving is a beautiful and unique way to add some edge and pizzazz to your home or business. Brick paving is a type of decorative brickwork that uses large, uniform or random-shaped bricks instead of traditional concrete, gravel or other exterior surface. The effect can be stunning - like walking on a giant mosaic!
There are several different types of brick paving, all with their own unique look and feel. You can choose from classics such as cobblestone or limestone, to more contemporary styles such as travertine and bluestone.
While some say laying brick pavers is easy, the truth is that it is heavy and laborious work. If you want to ensure quality, aesthetics and durability, we highly recommend hiring a professional paver contractor such as Clearwater Pavers.
Why use brick paving?
There are many reasons to use brick paving. First and foremost, it is a beautiful and unique way to add character and curb appeal to your home or business. Brick pavers can be used in any exterior environment, from the patio outside your home to the walkways at a busy commercial complex.
Brick paving also offers significant weather protection benefits over other types of pavement. When properly sealed, rain will bead up on brick pavers rather than run off them, meaning they stay protected for longer and maintain their structural integrity.
And while brick pavers can pose a higher upfront cost, that cost is transferred to the value of your home - meaning that, in the long run, brick pavers are often cheaper than other types of pavement.
What are the benefits of brick paving?
As mentioned, some of the benefits of brick paving include:
Beautiful and unique exterior design option

Weather protection benefits over other types of pavement

Can be used in any environment, from the patio outside your home to commercial walkways

Highly flexible installation means pavers are easily removable in the future
How to choose the right bricks for your project
When choosing bricks for your project, it is important to take into account a few factors.
First, the pavers you choose should be of high quality and durable enough to withstand the weight and weather conditions of your sidewalk or driveway. Take account of the local climate to ensure the appropriate materials are used.
Second, the pavers must match the surrounding landscape and architecture. Mismatched paver colors can look unseemly in an outdoor setting, and can not only irk your neighbors but they could deter potential home buyers if you decide to sell.
Finally, and most importantly, always use a brick paver contractor like Clearwater Pavers if you want perfect results every time! Hiring a professional paver contractor will ensure that your brick pavers are laid correctly and with precision – guaranteeing a beautiful and lasting result.
Preparation and installation tips for brick paving
There are a few preparatory steps that you should take before installing brick pavers.
First, consult with your local building department to confirm regulations and restrictions for using bricks in specific areas.
Mark out the area where the brick paving will be installed on the ground using painter's tape or flags. This will help ensure accurate placement of the pavers during installation. Remove any existing pot plants or other objects from the area before laying down the bricks.
Prepare any necessary excavation by removing any existing landscaping or concrete pavement surface first. After this is complete, it is beneficial to shore up each walkway or driveway with 2x6 boards laid edge-to -edge. This will create the proper depth for the brick pavers and prevent them from sinking into uneven ground.
Lay down and compact paver base followed by a layer of leveling sand. The pavers should then be laid in a uniform pattern as tightly as possible, taking care not to impact the surrounding landscaping during installation.
Final thoughts on brick paving
Adding a brick paver driveway, patio, pool deck, or other surface to your home will add texture, color, and dimension to your property. And besides improving the curb appeal of your home, it will most certainly add value.
If you're interested in adding a touch of brick paving to your home or business exterior, Clearwater Pavers is here to help! Our experienced team can walk you through all the different options available and provide an estimate that fits within your budget. Contact us today – we promise you won't be disappointed!